GIVEAWAY: CATCH ME IF YOU CAN
WIN AN AIR-FORCE 1 OFF-WHITE BLACK

In order to give back what we are receiving every days from our customers, we are giving away an Air Force 1 Off-White Black. The giveaway will happen in Paris, January 26th.
The pair will be hidden on a secret location in Paris and clues will be given during the day through our feed and stories on Instagram.
If you want to participate, just follow these steps: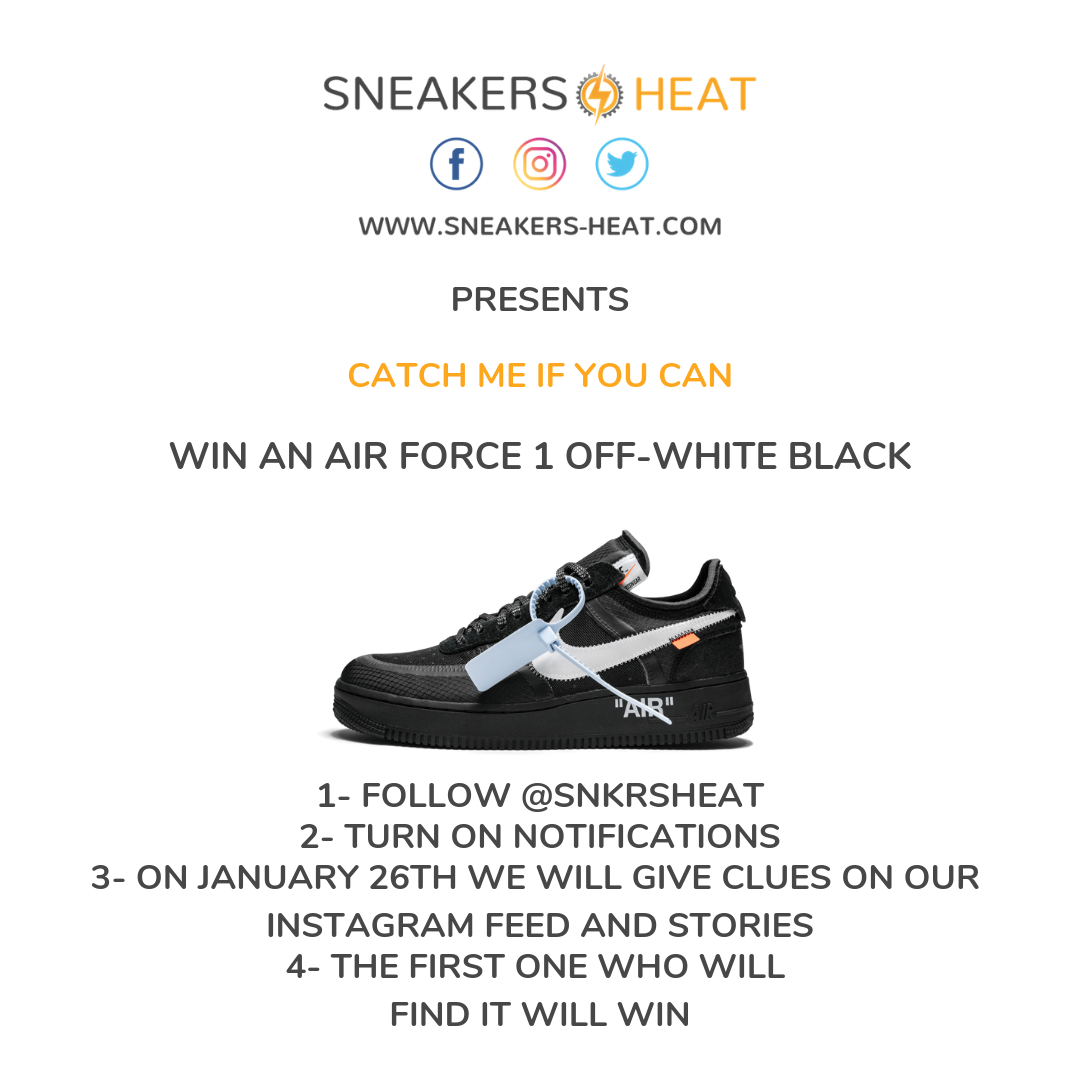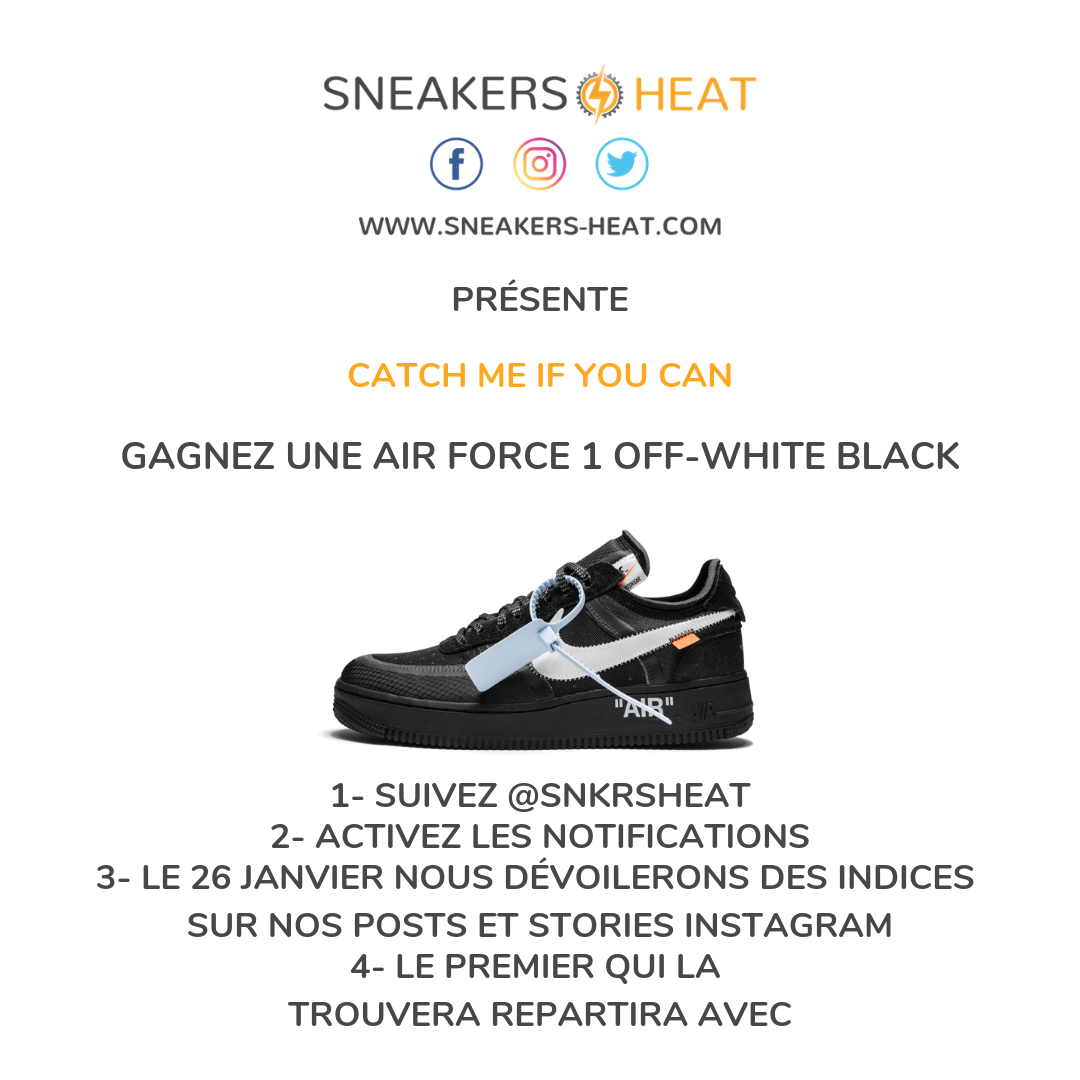 Good Luck everyone and let's get ready for the hunt !
Leave a comment